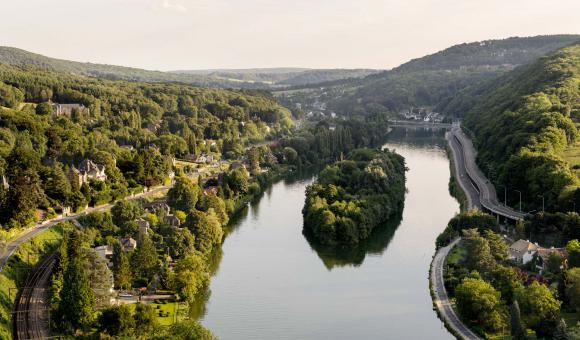 Wallonia-Brussels, open to the world
Wallonia, along with Brussels and Flanders, is one of the three Regions that make up Belgium. Wallonia is a region that is naturally open to the world, where languages and cultures are in constant dialogue. Wallonia's colleges and universities, which boast a high position in the world rankings, are distinguished by a very high proportion of foreign students.
Wallonia exerts independent control over the territorial powers entrusted to it by the central State, such as economic policy, tourism and applied scientific research.
The Wallonia-Brussels Federation enshrines the association of all French-speaking Belgians within the same corporate entity. It is responsible for all matters related to culture or people: this mainly covers education, fundamental research, cultural policy, audiovisual matters, youth and sport.
Beyond the European Union, Wallonia is also a strong advocate of scientific and technological cooperation. As part of the Francophonie movement, Wallonia-Brussels has made a significant contribution to the emergence of a French network of innovation actors: the FINNOV network, and in 2015, Liege hosted the second World French Language Forum on the theme of Creative Francophonie. 1,200 young people from nearly 100 countries gathered there around more than 160 projects.
Wallonia also encourages young people to take advantage of all forms of international experience, whether within the framework of student exchange programmes (such as Erasmus), internship programmes within international organisations, or prospecting missions in businesses, such as those engineered by AWEX via its Explort programme.
This global outlook is a real asset for Wallonia, both because of the capacity of its economic and cultural actors to carve out a place for themselves on the international stage, but also due to its multicultural character.
"Feel inspired" by our hospitable and dynamic region, that draws on its rich past to build its future.
Did you know ?
While Wallonia represents approximately 0.10% of global GDP, Walloon companies account for 0.30% of world trade.

On average, Walloon companies generate 70% of their total business from exports, making it one of the highest export rates in the world (EU average: 30%).

Wallonia has attracted more than 1,340 foreign investments in 16 years.

Wallonia hosts 150 different nationalities.

More than 27,000 foreign students come to study each year in Wallonia.

The tourism sector registered more than five million overnight stays in 2014.

In 2016, the Financial Times ranked Wallonia 7th among the European mid-sized regions (economically speaking) for the excellence of its foreign investment development policy.

Wallonia has been awarded 3rd place in the ranking of the most attractive regions for e-commerce distribution centres (PwC study commissioned by the Flemish Institute for Logistics).

Wallonia is also the densest representation network in the world per capita (nearly 180 across 5 continents).