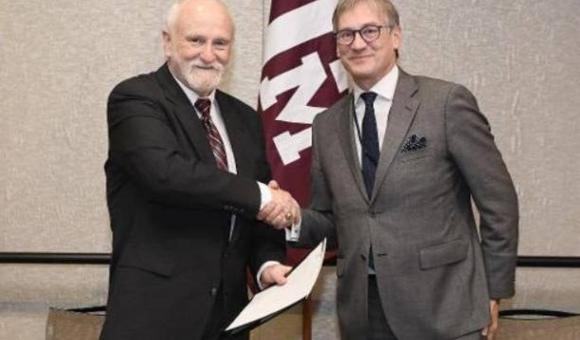 The Liège company specialising in smart medicine is going to conduct a validation study for its nutritional monitoring platform (Nutrow) for patients in intensive care. This agreement was concluded in the frame of a Walloon economic mission in progress in this large US State. The partnership has been concluded with the CHI St. Joseph Health Regional Hospital, located in Bryan.
Nutrow is a system that offers healthcare staff real-time nutritional monitoring of patients in intensive care. Nutrition in the hospital environment is a major challenge. Indeed, it is believed that between 30 and 50% of adult patients admitted to hospital suffer from malnutrition. It is also believed that patients admitted to intensive care units receive, on average, 60% less calories than they should. However, undernourished patients run a considerably greater risk of experiencing a deterioration in their general state of health and of spending more time in hospital with all the costs that this represents.
"We are very excited about this partnership. The focus is sometimes placed more on the illness to the detriment of some of patients' basic needs. Dim3 technology offers the advantage of being able to objectify what patients receive and what they need", explains Dr Kia Parsi, Medical Director at CHI St. Joseph Hospital.
This validation study of the programme should start in 2018 and last for one year. If the hospital is able to see the benefits of Nutrow, the Texans may decide to acquire this Liège platform.
At the same time, the Walloon company has set up an American subsidiary, Dim3-USA, wholly-owned and based at Bryan/College Station, near Texas A&M University. This subsidiary will represent the Liège start-up in the USA for research and development activities and regulatory matters with a view to marketing its solutions and services in the United States.