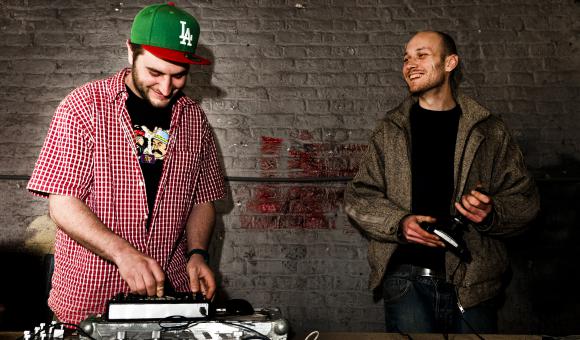 In January, AWEX organized the debut mission of fourteen Walloon companies to the highly acclaimed Consumer Electronics Show (CES) in Las Vegas. Among the AWEX booth of Walloon startups in Eureka Park, a group of musicians and programmers, Herrmutt Lobby (HLO), founded in 2003, showcased their new project, Playground, to widespread interest.
If you are a musician, beginner or professional, an electro or hip-hop fan and you are not yet familiar with the "Playground" application, it's time to learn more. This application, a mix of music and technology, allows anyone to reinterpret the compositions of the most famous musicians, in a tactile and playful way. You just have to buy the app on the App Store (which has already reached almost one million downloads) and play the game: mix and share your music. The original artists and HLO will then receive a percentage of this purchase.
Thanks to the network of the San Francisco AWEX office, a meeting was arranged by AWEX between Herrmutt Lobby and The Refiners, a San Francisco based seed fund program. The Refiner's strong interest in the project led to Herrmutt Lobby's acceptance into their three-month seed program in San Francisco. The Verviers group was looking for help to move on to the next stage of its development and will now be able to establish a long-term presence on the American market and become known worldwide.
Edwin Joassart, the CEO, is focusing on distribution, editing, and supplying the application, but another tool is also very successful in the west: the Playground Table. This instrument presented in the form of a touch table and based on the application, allows several people to interpret music in real time. It was highlighted at the event of the sports equipment manufacturer "Adidas", as part of its Sound Labs program.
Thanks to the intervention and support of AWEX, Herrmutt Lobby can now set about conquering the West!